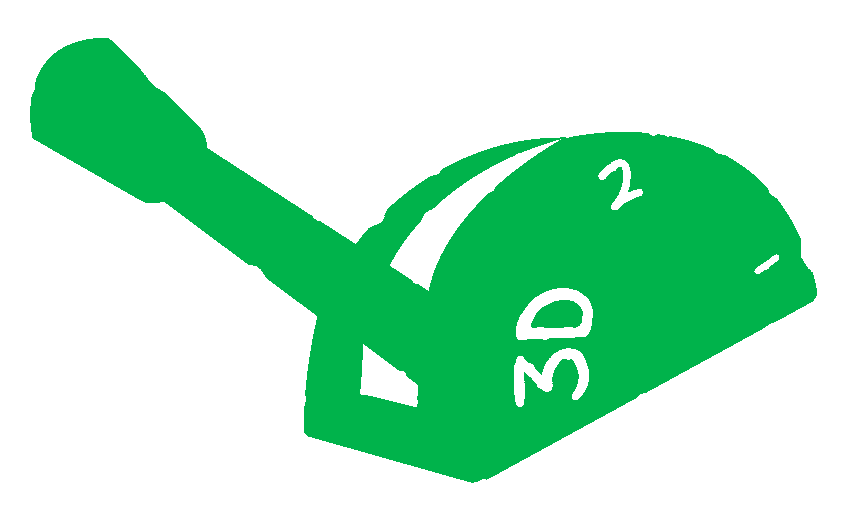 J.D. POWER, CHROMEDATA
DIVISION
3D VISUALIZATION MEDIA SPECIALIST
- Create 3D models of vehicle accessories in Autodesk Maya and 3DS Max utilizing polygonal modeling
- Create, maintain, and apply extensive material, texture, and model libraries to photo-realistically match vehicle/accessory reference images
- Utilize render layers/scene sets to render photo-realistic images for vehicle turnarounds using Arnold
- Process, organize, layer images into a dynamic/cohesive presentation for visualization of vehicle accessories
- Research and develop new techniques and processes for new and existing products using Unreal and Unity
HARD SURFACE MODELER/TEXTURE ARTIST
- Create original 3D models using Autodesk Maya and Mudbox/ZBrush utilizing polygonal modeling/sculpting techniques
- Create textures for 3D models in Adobe Photoshop
- Created game-ready props used in a Half-Life 2 modification titled "Mindworld" using above techniques based upon concept designs and descriptions
- Exported models from Maya and imported into Source engine for in-game testing and QA
- Collaborated and networked with other 3D Artists to complete finalized compositions through online forum
3D MODELER/TEXTURE ARTIST
- Create original 3D models using Autodesk Maya utilizing polygonal modeling techniques
- Create textures for 3D models using Adobe Photoshop
- Created game-ready props used in an Unreal Tournament 3 modification titled "Endless Skies" using above techniques based upon concept designs, sketches, photographs, and descriptions
- Exported models from Maya and imported into UT3/UDK engine for in-game testing and quality assurance
ART INSTITUTE OF PORTLAND - GAME PRODUCTION TEAM
3D ARTIST - FREELANCE
- Create original 3D models using Autodesk Maya and Mudbox/ZBrush utilizing polygonal modeling/sculpting techniques
- Create textures for 3D models using Substance Painter and Adobe Photoshop
- Create commissions for clients using above techniques based upon concept designs, sketches, and descriptions to complete final work
- Re-create 3D models and commissions in same fashion for replicas of assets from AAA games for collaborations between 3D Artists
ART INSTITUTE OF PORTLAND
B.F.A. - GAME ART AND DESIGN
Primary Focus on polygonal 3D Modeling and Texturing
Secondary focus on Photography and Concept Design
​
WHAT I KNOW HOW TO DO AND MY EXPERIENCE LEVEL DOING IT
STONE
Noun
A hard, solid material of which rock is made of
​
LEVER
Noun
A rigid bar resting on a pivot
​
3D
Noun
The quality of being three-dimensional
​
STONE - translated to German as STEIN LEVER - translated to German as HEBEL
​
I am Shiloh Steinhebel.
I'm a multi-talented artist specializing in 3D CG work. I love 3D modeling and digital sculpting, texturing and material creation, and lighting...and sometimes dabble in animations. I'm a easy-going, fun-loving dude who loves blades, bags*, brushes**, and CG. I have a witty and quick sense of humor; I like to make people laugh. I have an excellent eye for detail and tend to be detail oriented, which is a requirement in my line of work. I'm a problem solver too, a quick learner, and I am great at weighing options and executing calculated decisions. I love working with a team to collaborate and bounce ideas off team-mates. I also have a knack for working independently with a given set of tasks and little micro-managing.
​
* - Not purses, Man-bags
** - Uh, Photoshop brushes, that is
As of Jan 24th 2023, I am available for work! Questions? Comments? Like what you see? Let me know with one of these many forms of communications!
​