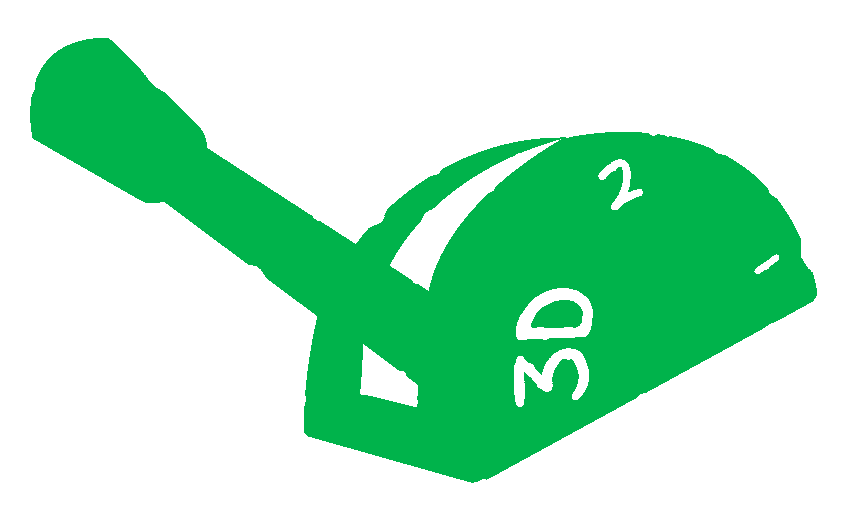 3D TEXTURE ARTIST

-

3D MODELER

-

3D LIGHTNING/RENDERING
3D ARTIST - FREELANCE
Develop textures/materials/shaders utilizing PBR workflows for 3D models using Substance Painter and Adobe Photoshop

Produce original 3D models using Autodesk Maya and Mudbox/ZBrush with correct and proper optimization

Create commissions works using above techniques based upon concept designs, sketches, and descriptions
J.D. POWER, CHROMEDATA
DIVISION
3D ARTIST - VISUALIZATIONS
Built 3D models of vehicle accessories in Autodesk Maya Created, maintained, and applied extensive PBR material/texture/shader, and asset libraries to photo-realistically matched OEM vehicle/accessory reference images

Utilized render layers to render photo-realistic images for vehicle turnarounds using Arnold in Maya

Processed, organized, and layered images into a cohesive presentation for visualization of vehicle accessories

Researched and developed new techniques using PBR materials and Unreal game engine, increasing visual quality three-fold, workflow productivity 75%, and OEM client engagement by 80%
HARD SURFACE MODELER/TEXTURE ARTIST
Designed original 3D models using Autodesk Maya and Mudbox

Created textures/materials using Adobe Photoshop and Quixel

Responsible for creating main weapon asset for mod, in addition to other game-ready props using concept designs and descriptions, for a Half-Life 2 modification titled "Mindworld"

Exported models from Maya and imported into Source/Hammer engine for in-game testing and quality assurance

Collaborated and networked with other 3D Artists to complete finalized compositions through an online forum
3D MODELER/TEXTURE ARTIST
Developed original 3D models using Autodesk Maya and textures using Adobe Photoshop

Built game-ready props used in an Unreal Tournament 3 modification titled "Endless Skies" using above techniques based upon concept designs, sketches, photographs, and descriptions

Exported models from Maya and imported into UDK engine for testing and QA
ART INSTITUTE OF PORTLAND - GAME PRODUCTION TEAM
ART INSTITUTE OF PORTLAND
B.F.A. - GAME ART AND DESIGN
Focus on video game design, 3D Texturing/Modeling, Photography, Concept Design, and Digital Painting
​
STONE
Noun
A hard, solid material of which rock is made of
​
LEVER
Noun
A rigid bar resting on a pivot
​
3D
Noun
The quality of being three-dimensional
​
LEVER - translated to German as HEBEL
​
STONE - translated to German as STEIN
I am Shiloh Steinhebel.
I'm a highly creative, artistic, and multitalented 3D CG Artist with 10+ years of experience in 3D modeling and texturing for all digital 3D mediums. I've developed props and environmental assets using Maya and Substance Painter, among other digital content creation software. I'm highly adaptable and self-motivated, and I excel at problem-solving, and collaborative teamwork.
​
I love what I do and my craft! I'm an easy-going, fun-loving dude who loves blades, bags*, brushes**, and CG. I'm witty and have a quick sense of humor, and making people laugh. I have an excellent eye for detail and tend to be detail oriented, which is a requirement in this line of work. I'm a problem solver too, a quick learner, and I am great at weighing options and executing calculated decisions. I love working with a team to collaborate and bounce ideas off team-mates. I also have a knack for working independently with a given set of tasks and little micro-managing.
​
* - Not purses, Man-bags
** - Uh, Photoshop brushes, that is
I am open to work!
Questions? Comments? Like what you see? Let me know!
​